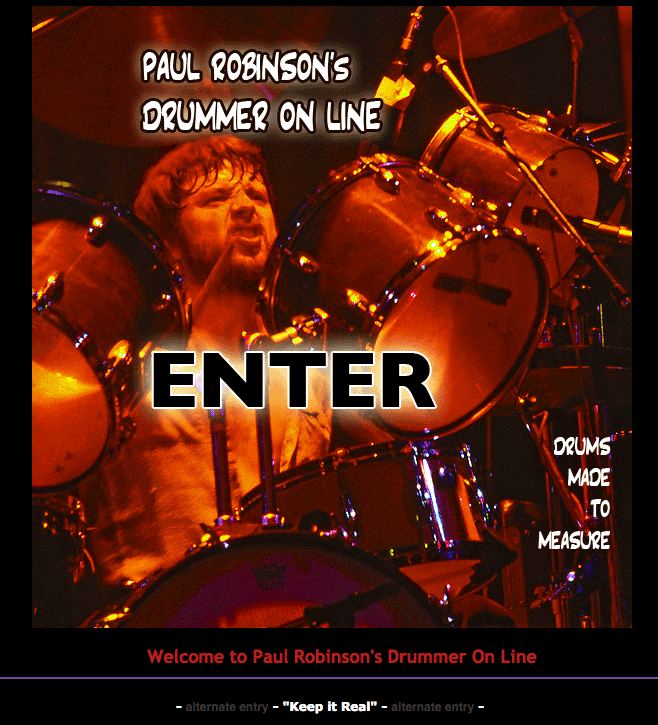 PAYMENT and DELIVERY
You can use PAYPAL to pay for this.
Please Go to PAYPAL using this Button.
Once you are happy with the drums/percussion supplied I will upload the files of your choice to mine or your ftp site or use one of the many other routes available to us.
I will give you the address to my site,
ftp://www.paulrobinsondrummeronline.com
A user name and a password.
An ftp application will be needed for this, (Fetch for Mac or Cute for Windows both free downloads and there are many others to choose from of course)
You will find 2 folders there with your name on, one folder is for DEPOSITING audio files and the other for COLLECTING audio files, both clearly marked.
Or there's Hightail, Dropbox and other various routes too. It's all very easy.
You can also pay by BACS (my preference) or cheque.